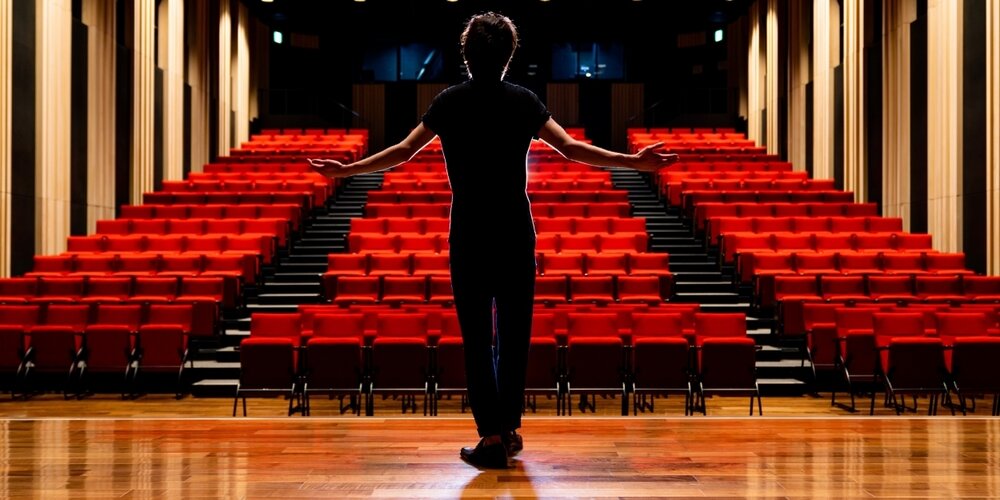 Ignite Your Authentic Voice
Erika Conway has spent the past 4 years as a director, producer and coach of a touring a one man show that has swept up awards internationally, sold out Off Broadway and is still gaining momentum in Professional theatres across Canada and the US.
And the crazy part is…..the performer didn't have a background in acting!
Erika knows and understands first hand the power of telling your story and tapping into your authentic voice.
Our stories can provide the stepping stones for transformation.
This class is designed to take a peek "behind the curtain", do a deep dive into your internal world and ignite your authentic voice connecting back to your greatest asset.  YOU.
Her specialty is digging into your personal stories, shining a light on the internal roadblocks holding you back, liberating your creative spark, and activating that powerful authority you have within you just begging you to give it a voice.
As a veteran of stage and film, Erika understands the creative culture actors face and the challenges within it. Her combined experience as a yoga/meditation teacher and creative coach gives her the ability to offer effective strategies.
Your stories matter.  Let Erika empower you to share yours!